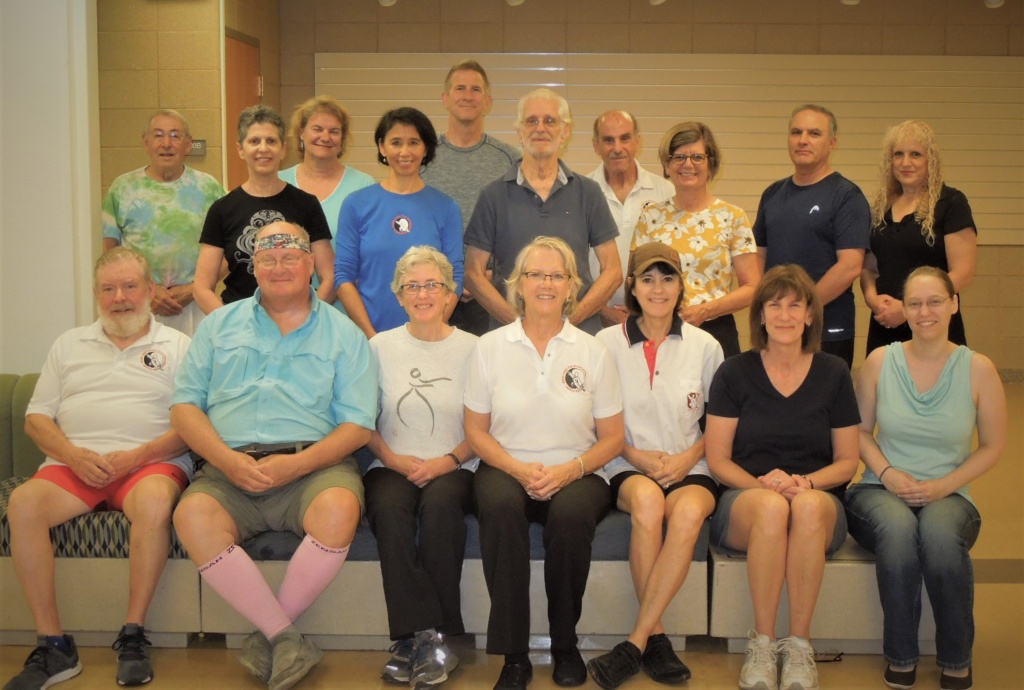 Saturday, September 1, 2018
Front Row: Tom, Blair, Ruth, Pam, Paula, Kathy, Erin
Back Row: Mort, Rhonda, Barbara, Katherine, John, Vic, Alan, Paula, Gil, Michal
After the summer class sessions have ended we take the opportunity to move to the beach until the end of the summer. We mark that "ending" with an open practice and potluck breakfast. This year the weather did not cooperate so we moved inside but it was still a wonderful way to end our summer season of practices and to welcome the beginning of fall classes.
Open Practices on Saturdays at the Beach