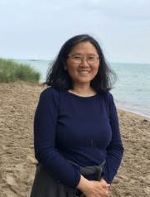 During this extended period of Stay-at-Home online classes, Xin Tian, a licensed acupuncturist and a Shen Long Tai Chi Chuan student, guided us through acupressure massage exercises to supplement our daily Tai Chi Chuan practices.

Consult your doctors and acupuncturist when you need medical treatments.
Acupressure DOES NOT replace any medical treatments.

Links to Specific Acupressure Massages for:
Meridian Massage
Meridian massage focuses on improving and clearing blockages which can restrict the flow of Qi.
---
General Guidance
Written instructions-General
Elbow Pain, part 1
Written instructions-Elbow 1
Elbow Pain, part 2
Written instructions-Elbow 2
Eyes, Tired Eyes
Written instructions-Eyes
Immune System, part 1
Written instructions-Immune 1
Immune System, part 2
Written instructions-Immune 2
Immune System, part 3
Written instructions-Immune 3
Immune System, part 4
Written instructions-Immune 4
Indigestion and Heartburn
Written instructions-Indigestion
Sleep, part 1
Written instructions-Sleep 1
Sleep, part 2
Written instructions-Sleep 2
Stress, part 1
Written instructions-Stress 1
Stress, part 2
Written instructions-Stress 2
Swelling/Water Retention, 1
Written instructions-Swelling 1
Swelling/Water Retention, 2
Written instructions-Swelling 2
Heart Meridian
Written instructions-Heart Meridian
Lung
Written instructions-Lung