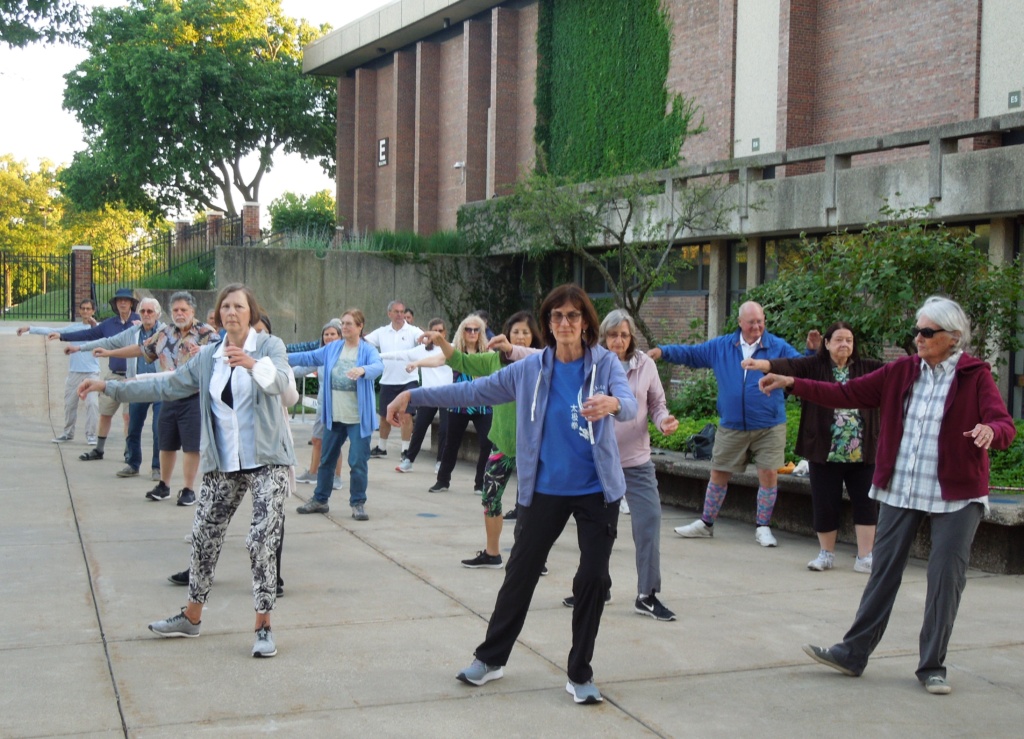 In addition to ongoing classes, Shen Long USA hosts several events throughout the year to build on our class practice and training and to strengthen the Tai Chi community.
During a calendar year we generally will host:
Senior Winter Retreat in late January or early February
Shen Long Day Celebration in March or April
Open Practices at the Beach during August
Holiday Party before the break in December.
2022 Celebrating Ann's 13 Years of Teaching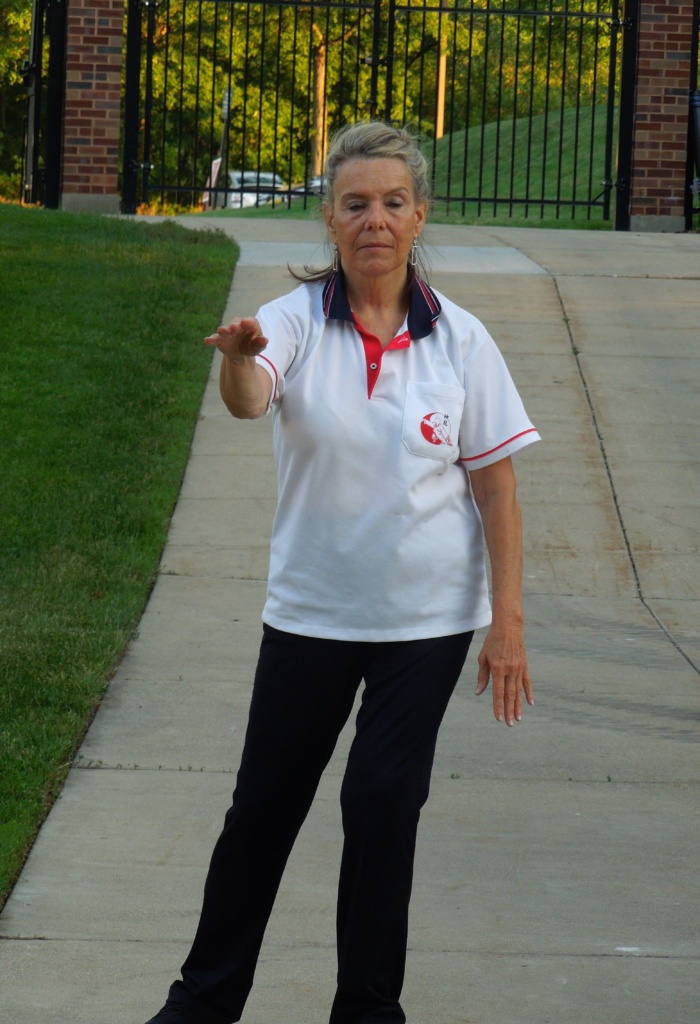 As Ann steps away from teaching role, we had a chance to celebrate her and all the gifts she has shared with us over the years. Ann will continue to practice Tai Chi and to pursue some of her other interests.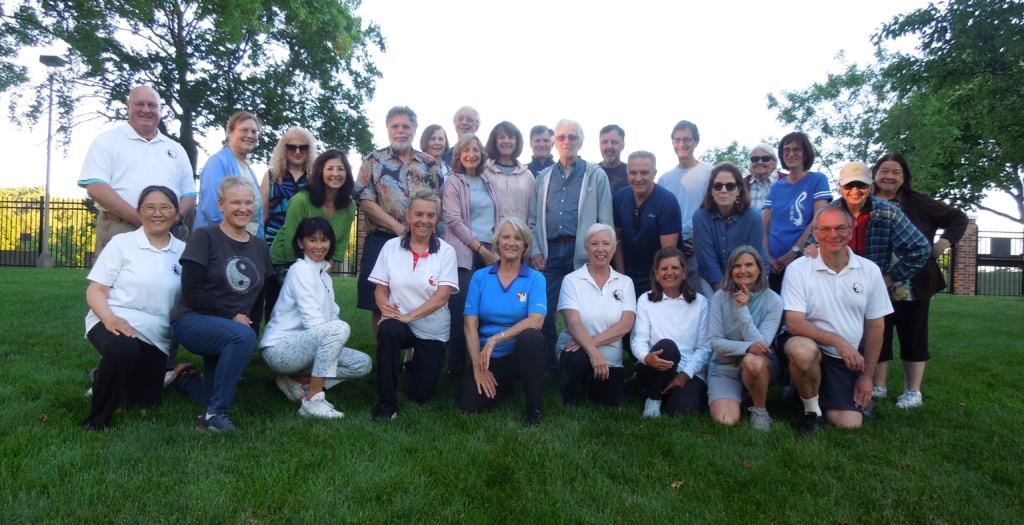 2021 Pre-Holiday Break Practices
Before taking a break for the holiday, we gathered, fully masked, in smaller groups. It's always good to be together but this year especially good to practice in-person and to have some time to just be together. These photos are from the Monday evening class.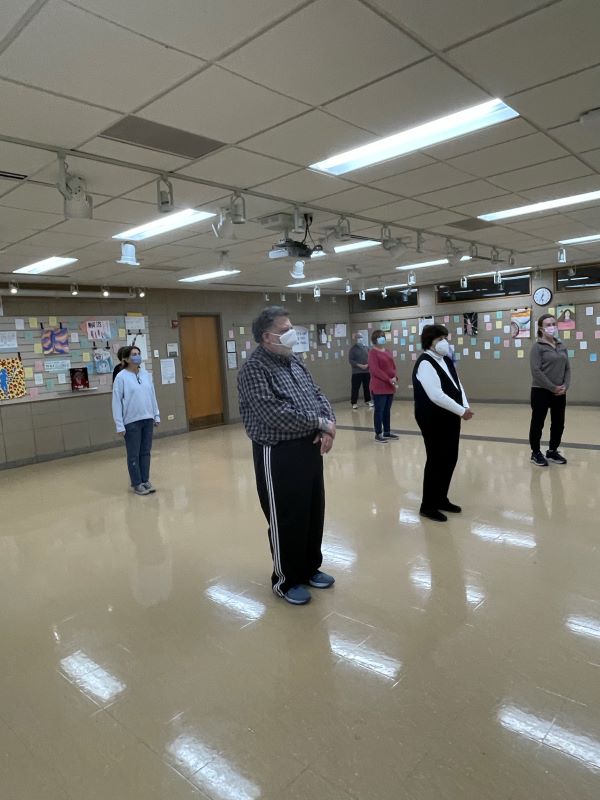 2021 Open Practices at the Beach
Each August, after the regular classes have ended, we gather on the bluff overlooking Glencoe Beach for Tai Chi and fellowship. It's a beautiful setting and a wonderful place to play Tai Chi!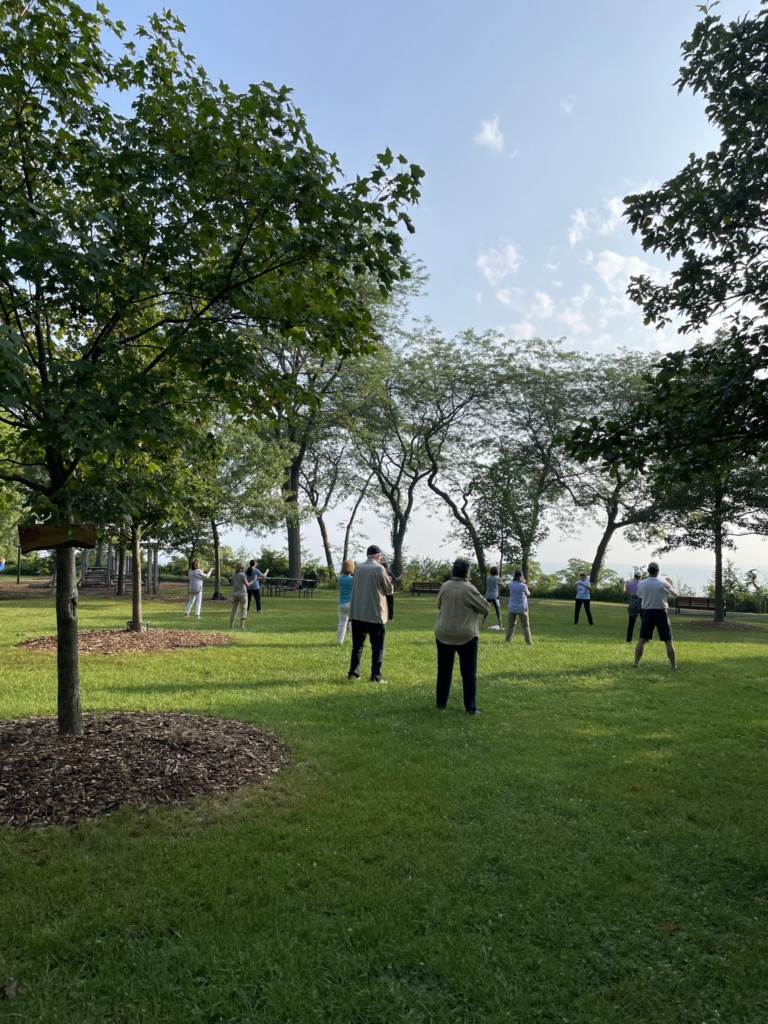 2020 Holiday Party
Each year before breaking for the holidays, we get together to celebrate not only the coming holidays but our mutual interest in Tai Chi. Since in 2020 we were in the midst of the Covid 19 pandemic, we met online. It was fun but we did miss being together.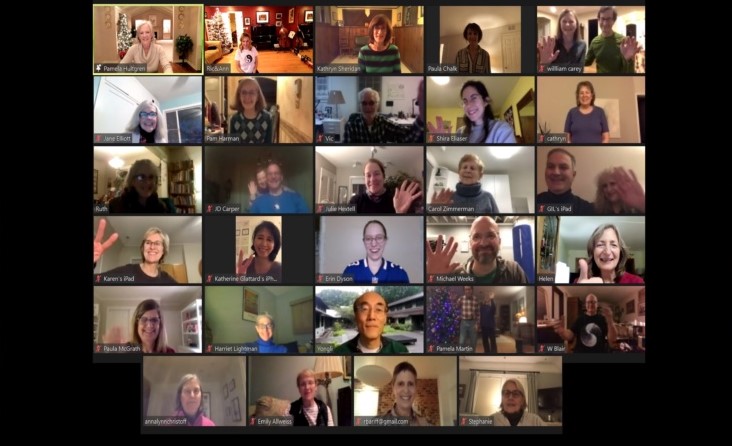 2020 Winter Retreat
The winter retreat, a weekend event for senior students from Northfield and Kenosha, provides a wonderful mid-winter respite and additional time for training. The retreat is relaxed with plenty of time for practice and discussion and an opportunity to focus on some of the detailed aspects of our Tai Chi . . . and we always have a GREAT time.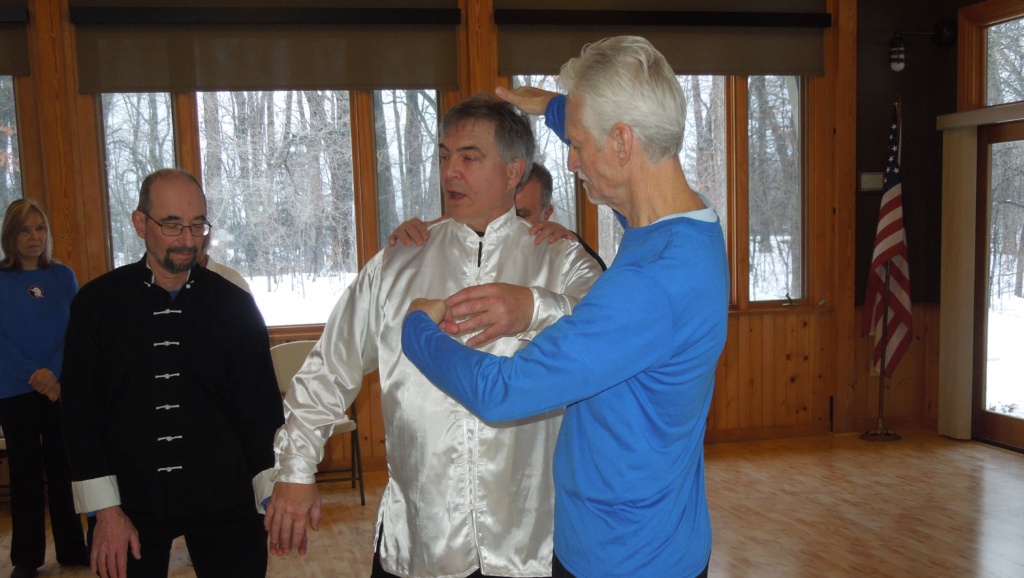 2019 Shen Long Day
Our annual Shen Long Day celebration allows students of all levels to train together and participate in discussions and community. As we join together to celebrate the Shen Long Tai Chi Chuan Association, we share in the friendship brought about by our common interest and participation in Shen Long Tai Chi Chuan. It was a wonderful afternoon.