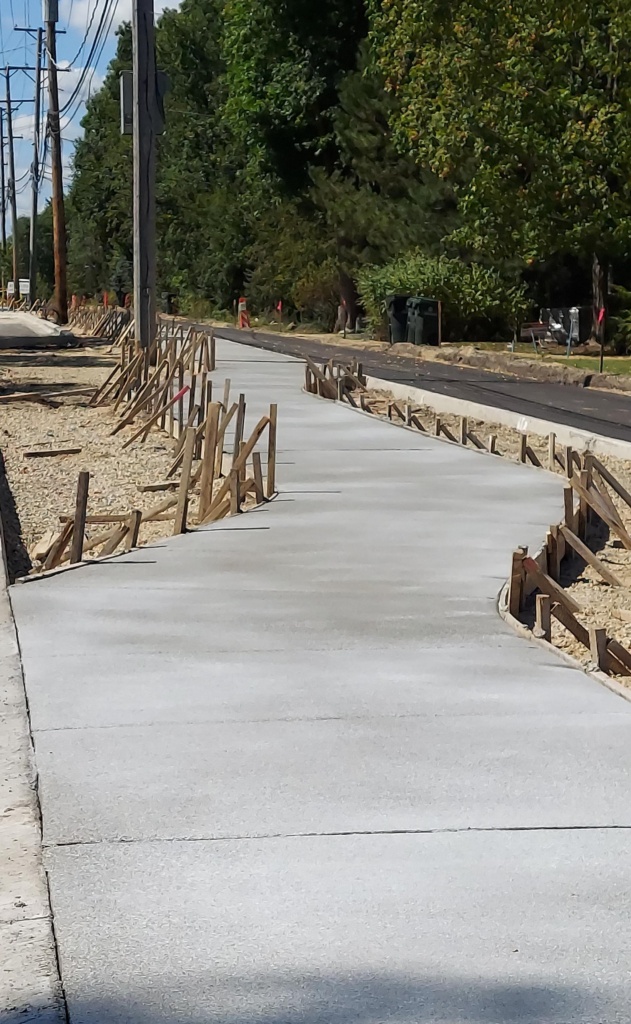 Most of the summer we've been watching as Glenview prepared the median strip down the center of our street for a sidewalk. It's been dusty and messy and, at the same time, interesting. A few weeks ago, they [finally] started to prepare for the sidewalk. We all know that you can't just pour concrete on the ground–you need to start by defining the area, laying down a base of stone, putting up the forms, and then, then you're ready for the concrete. There's a method.
There's also a method for learning Tai Chi. You have to start from the beginning. You learn how to relax, release your muscles, you Song your body. Rather than moving with muscle force, you learn a different way of moving, turning, and shifting by using a relaxed, released body, Song body. You learn the principles and vocabulary of Tai Chi while improving your structure and your health. There's a method.
Bit by bit, class after class, year after year, you add to your practices, not the number of exercises, not by adding bits and pieces from other disciplines but you add to the depth and understanding of your practices. Practice is the key; we need to practice. Through that practice, each time we learn something anew, we start from a different place in our understanding.
Why a method? Just as you can't lay down concrete for a sidewalk before you've put in the work of preparing the space, you can't effectively learn Tai Chi without learning and understanding the foundational principles and skills. We have an expression in Tai Chi, fast is slow; slow is fast! It takes time and at times it may be tempting to jump ahead, skip a step–but that just doesn't work. There's a method!
Pamela Hultgren
Lead Instructor, Northfield